MISHA
SPECIFICS
Persian, Female, Silver Shaded with blue eyes, 9 years, 8 lbs and with claws
GETTING TO KNOW ME
I am a lovely girl who starts out shy and will need a bit of time and patience to get comfy in my new home. I like to observe my surroundings. As far as Persian cats go, my face is pretty easy with minimal eye maintenance and my coat is easy too. I came to PurrrHarmony with my friend Farrah and while we aren't a bonded pair, we're pretty great together. Ideally, I'd like a home that's quiet and peaceful, another chill cat or cats would be very helpful for me, and I might be fine with a dog that will ignore me. A quiet cat savvy child 12 years and older would be fine, especially if they let me watch them game and read or watch movies. I like a good wand toy to play with you and balls to bat around. My bathroom habits are perfect, and I am currently using a litter box with no top and World's Best Cat Litter. I eat a breakfast and dinner of Honest Kitchen Dehydrated Chicken and having a water fountain for fresh water is nice too.
VETTING PROVIDED
Spayed, microchipped, negative for fiv, felv, vaccinated for fvcrp, rabies, wormed, senior blood panel and dental.
PurrHarmony, Inc. does not transport or ship cats. We welcome long distance Adopters. Adopters must travel to the foster home or nearest airport(at the discretion of the foster parent).
Fostered in Chicago, IL. Adoption Fee: $250

To be considered as a possible forever home for Misha, click on the "APPLY" button below:
Type: Persian
Age: 9 years
Sex: Female
Weight: 8 lbs
Color: Silver Shaded
Cat Friendly: Yes
Dog Friendly: Yes
Kid Friendly: 12+
Vetting: Fixed, wormed, rabies and distemper vaccines, FELV/FIV negative, senior panel, microchipped, dental.
PurrHarmony does not ship or transport foster cats. Adopters must come to meet and adopt the cat. Depending upon location, foster parents may be willing to meet at a local airport.
More Cats From PurrHarmony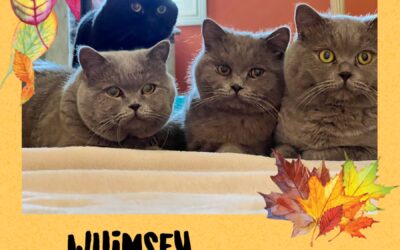 Scottish Straight | Valparaiso, IN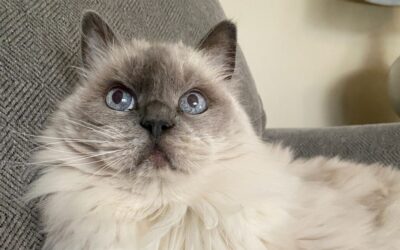 Ragdoll | Female | 10 Years | 7 lbs
Oshkosh, WI