Since 2021
Saving Purebred Cats & Finding Homes
Often misunderstood, purebred cats fly under the radar in rescue. Each unique breed presents different challenges in care, genetic predisposition and best practices. The rewards balance out the challenges when owners fully understand the emotional, physical and intellectual needs of the purebred cat.
WHO WE ARE
We are a dedicated group of cat loving individuals with countless years of diverse cat rescue experience especially devoted to the health and well being of purebred cats.
OUR GOALS
We are committed to adopting purebred cats into educated and committed homes where they and their families will exist in "Purrfect" Harmony.
WHAT WE DO
Purebred cats welcomed into PurrHarmony, Inc. will be fully assessed, vetted and placed only into foster homes. We are not a shelter; we do not cage nor take in unlimited numbers. Each cat becomes a priority and will receive exemplary care. The cats are our commitment.
Core values
The cats are our commitment.
To achieve that end we focus on education — first of ourselves as rescuers and then to our followers and future adopters. Our intention is to remain small in order to commit to each individual cat in our care. We are excited to join the ranks of those saving lives and creating harmony for all living beings.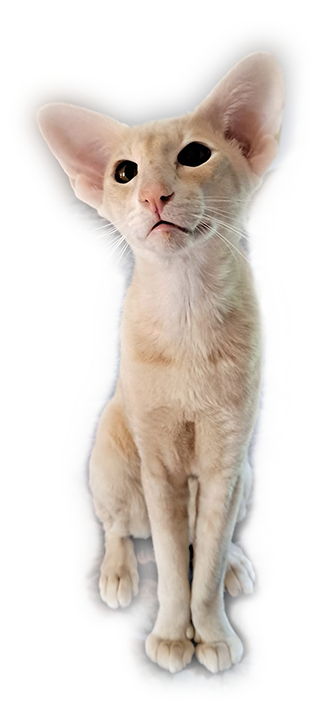 INDIVIDUAL CARE
Each cat that comes into care with PurrHarmony will be given every consideration to provide for its needs regardless of age, breed, health, personality and other unique characteristics.
CRADLE TO GRAVE
Our approach is a cradle-to-grave commitment for each cat. From newborn to geriatric, we value providing for every life stage need for each individual cat we take into care.
EDUCATION
We value educating people on all aspects of purebred cats including individual breed specifics, health and medical care, enrichment, daily care, nutrition and responsible animal care.
HONESTY
Our practices and daily activities are done with honesty and compassion.
INTEGRITY
We strive to treat all people regardless of relationship with integrity and dignity.
TRANSPARENCY
To successfully build trust and credibility, we act with transparency.
PARTNERSHIP
We achieve our greatest successes acting in partnership with like-minded individuals, organizations and businesses. We openly seek mutual partnerships to advance animal welfare.
COLLABORATION
We believe we can never achieve as much success acting individually as we do when acting collaboratively with others who have a similar mission.
POSITIVITY
We believe advancement of our mission is achieved with a positivity and an outlook that seeks to overcome barriers, find alternatives an options while lifting each other up.
STRENGTH
We value the strengths and meaningful contributions of our volunteers.
LEADING WITH COMPASSION
We choose to lead with compassion recognizing that we accomplish more together than apart.